Raidhoo roof will never leak
The main difference of Raidhoo campers is that the cabin construction of Raidhoo is different from other teardrop trailers available in the market.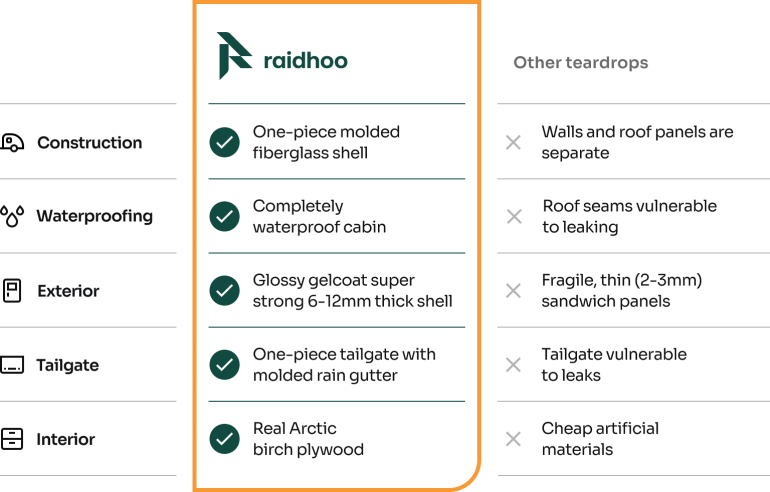 Raidhoo cabin is made of one-piece fiberglass shell means you never have to worry about leaks between the sidewalls and roof which is a common issue in traditional camper construction.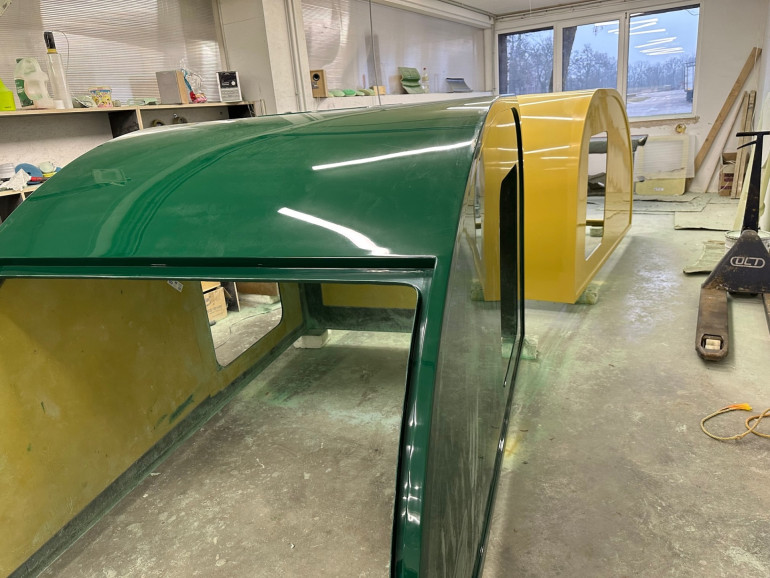 Raidhoo cabin is made of 6-8 mm thick fiberglass structure which is super strong not only against any atmospheric impact (e.g. hail, ice, storm etc.) but also against heavy mechanical damages - see below the hammer test video.
We offer a limited lifetime warranty
Raidhoo offers a limited lifetime warranty against leaks where the endcap ends and the roof begins (roof line). Roof line begins above the rear hatch and continues forward on both sides to the beginning of metal material in front (i.e. aluminum checker sheet for cabin front plate). This warranty is granted to the original owner and is not transferable.
Lifetime warranty dont include:
​Leaks resulting from roof penetrations such as the installation of vents, fans windows or rack systems. Warranty does not include leaking associated with side wall penetrations such as doors, windows, inlet and outlets.
​Leaks associated with damage, misuse and modifications of Raidhoo.
Leaks associated with the rear hatch hinge, door, latching system and galley rain gutter.