One-piece fiberglass shell
One-piece fiberglass shell means you never have to worry about leaks between the sidewalls and roof. Leaks are indeed a common issue in traditional camper construction. Both newbie and veteran camping lovers tend to experience the same problem, which is actually rooted in the construction of the camper. Although most camping lovers thinks leaks are a thing they simply just have to live with, Raidhoo will turn the tables once and for all, and make camping hasslefree so that you can enjoy every moment of the journey, regardless of season and forecast. With our one-piece fiberglass shell you are ensured a good nights sleep for years to come, regardless of the weather outside.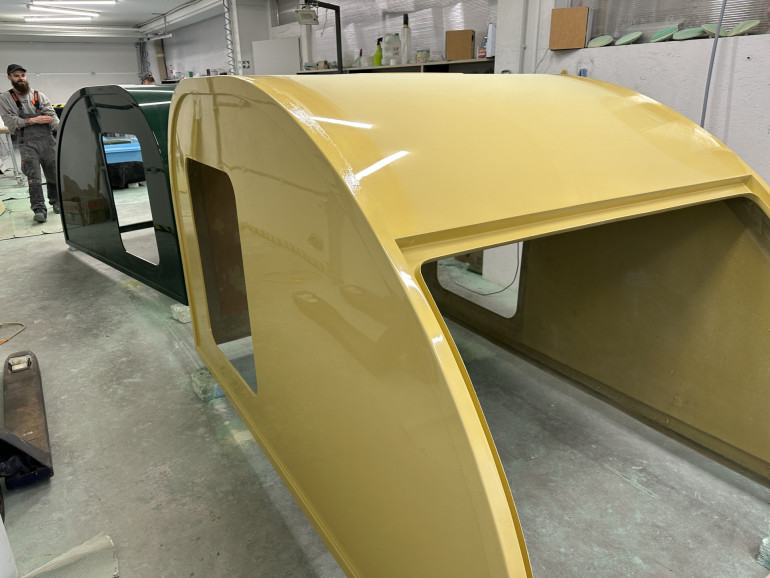 With a one-piece shell we have eliminated the possibility of leaks between the walls and the ceiling. The solid structure leaves no room for any raindrops to enter, which secures you for a lifetime - hence our amazing limited lifetime warranty against leaks.